The programme is available in the following link: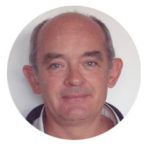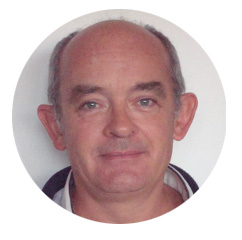 Dr. Gwénaël Jan is a senior research scientist working at the French National Institute for Agricultural Research (INRAE). He dedicates his scientific carrier to the microbiology of fermented foods, with a particular interest in "2-in-1" bacteria, which exhibit both technological and probiotic abilities. He originally studied Microbiology, as well as Molecular and Cell Biology, up to a PhD in science, in The French University of Rennes. He then moved to the Institute of Medical Sciences in Aberdeen, Scotland, for a Post-Doc in Human Cell Biology. Being interested in both Microbiology and Human Cell Biology, he joined INRAE to work on interaction between food beneficial bacteria and human cells. His research activity, in collaboration with French and international academics, stakeholders, and technical centres, focuses on both probiotic and technological abilities of beneficial bacteria found in fermented food products. The research on such biodiversity has revealed the ability, in selected strains of such bacteria, to modulate key parameters of human physiology such as proliferation, differentiation, apoptosis, inflammation and mucosal immunity. This exciting field of research opens new perspectives for the development of functional fermented foods for target populations.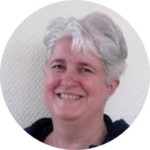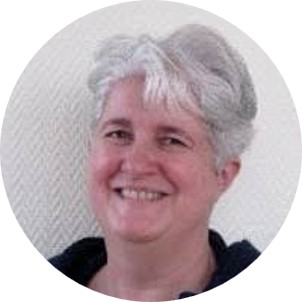 Dr. Valérie Gagnaire is a senior researcher, based at INRAE, UMR1253 INRAE Institut Agro, Science et Technologie du Lait et de l'Œuf, at Rennes in France. Her general research area relates to the biochemistry of milk proteins and their hydrolysis, i.e. proteolysis, through the action of milk endogenous enzymes or enzymes from lactic acid bacteria, leading to over 55 scientific publications. Her current research topics aim to understand how lactic acid bacteria can be associated to functionalize hard-type cheeses and matrices that mix milk with legumes and/or nuts in terms of texture, nutritional and health benefits. A peculiar aspect concerns the proteolytic enzymes and especially those from lactic acid bacteria involved in texture quality and biological activities of various dairy and mixed matrices. This will make possible to establish relationships between the in-situ proteolysis and the changes in structure of these matrices during the transformation process and to design the proteolysis at long-term perspectives to ensure the required techno-functional and health properties in a context of global food transition.

Cristina Alamprese (PhD in Food Biotechnology) is an associate professor in Food Science and Technology at the Department of Food, Environmental and Nutritional Sciences (DeFENS) of the University of Milan. Her research activity covers mainly the optimization of food formulations and processing conditions; the technological, rheological, mechanical, and ultrastructural characterization of ingredients and food products; the application of NIR and MIR technology in the food sector, especially for food authentication and process control; the modelling of phenomena by using Design of Experiments techniques and uni– and multivariate statistical methodologies. She has been involved in many national and international projects as responsible of research units and participant, and she has been the principal investigator of several research activities funded by food factories and industrial associations. She is the author/co-author of 77 publications indexed in Scopus, with more than 1700 citations and an h-index of 23. She is the Scientific Head of the library of the Agricultural and Food Sciences Faculty, the Quality Assurance Manager of DeFENS, member of the teaching board of the PhD school in Food Systems of the University of Milan, and the chairperson of the working group WG4 of WPSA (Quality of eggs and egg products).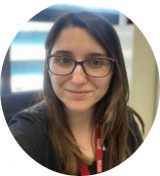 Dr. Ingrid Aguiló is a Ramón y Cajal researcher in the Research group of Processed Fruits and Vegetables that belongs to the Postharvest Program of IRTA in Lleida. She has a PhD in Agricultural Engineering from the University of Lleida, specialized in the field of new technologies for the processing of plant-based foods. She carried out different postdoctoral stays in international centers such as INRA (France) and Teagasc (Ireland). She is closely linked to projects focused on the valorization of surpluses or co-products of the fruit and vegetable chain through the development of new ingredients that allow their integration into the food value chain. Among the different projects managed, the EU-Agrimax project stands out, in which different by-products from the tomato, cereal and olive industry have been valued, obtaining valuable food ingredients. Few years ago, she began the exploration of new sources of protein through the exploration of legumes and microalgae and their incorporation into the reformulation of foods. She is currently the coordinator of an EU-PRIMA (LOCALNUTLEG) project that explores the legumes and nuts of the Mediterranean region to develop products of high nutritional and gastronomic value rich in protein.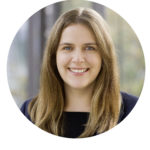 Dr Andrea Hickisch has extensive experience in the fermentation of plant-based raw materials both for the production of dairy alternatives and in the use of starter cultures for the production of fermented dairy alternatives. Ms Hickisch completed her doctoral thesis in this field in 2020. Since 2020, she has been a group leader at the Fraunhofer IVV for fermented foods. In this role, Ms Hickisch coordinates and works on national and international research projects such as, in which various plant-based raw materials are fermented to produce sensorially attractive products.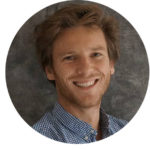 An engineer by training, Guillaume VANNIER MOREAU joined the company La Mandorle, chaired by Arnaud VANNIER MOREAU, more than 10 years ago. His missions were essential to integrate the production methods (vegetable drinks and infant formulas) in the Sablé sur Sarthe factory, and to ensure the development of various innovation projects in the field of vegetable nutrition for adults, babies and athletes. He is currently the Managing Director of the company.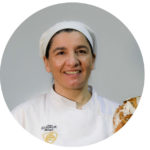 CEO of Imperativo Estratégico, and Pão de Gimonde is an entrepreneur that has been managing the family business for years. Thanks to her academic qualifications and constant upgrading on her management skills, she has successfully led the company to a sustainable growth based on innovation built upon the traditional products know-how that her family has developed for decades. Passionate about the art of bread and bakery, she made and continues to undergo training at the Richemont School in Lucerne, in bakery and sourdough, learning the importance of processes in the preparation of tasty, sustainable and healthy bread. Presidente of Portugal Richemont Club, member of International Richemont Club.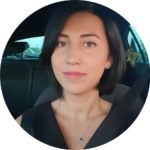 Eda Yıldız Kılınç (F) has a degree in Food Engineering (2012) and a Master degree in Food Technology (2016) both from the Bursa Uludag University. She has been working in different areas of the food industry for 8 years, working as project manager of the LOCALNUTLEG project at Urla Women Entrepreneurship Production and Management Cooperative (UKKOOP).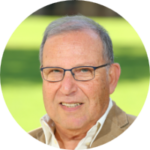 Ram Reifen currently works at the School of Nutritional Sciences, Hebrew University of Jerusalem. Ram does research in Gastroenterology, Nutritional Biochemistry and Pediatrics. New projects include micro RNA in breast milk minerals in breast milk, allergy to milk and other related subjects. Alongside the basic science research, Ram is the Founder of Chick.P which is a start-up focusing on the production of high quality isolates of protein from Chickpea with a neutral taste and odor.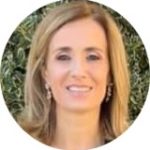 Ana Novo Barros is an Assistant Professor with Habilitation from the University of Trás-os-Montes e Alto Douro and a researcher from the Centre for the Research and Technology of Agro-Environmental and Biological Sciences (CITAB) and of Institute for Innovation, Capacity building and Sustainability of Agri-Food production (Inov4Agro). She is also responsible for the Phytochemicals Laboratory, and Coordinator of the Agri-Food Quality Group. Her research targets are mainly in the identification, separation and recovery of functional molecules from different natural products, as well as their implementation as ingredients and bioactive compounds in food, with an ultimate goal to extract high added-value molecules and re-use them in the food chain. In the last years, was awarded with several prizes and distinctions. Has published more than 100 scientific documents, including research articles, reviews and editorials, within the highest impact factor journals in the Food Science and Technology field (25 h-index, SCOPUS). She is the coordinator from the European project WATELESS|TOPIC ID: HORIZON-CL6-2022-FARM2FORK-01-08. Currently also works in the research area of the cosmetic company Mesosystem.